Its been a week back in Europe and on the bike. I'm stuck between staying and going at every turn. Travel A.D.D is setting in! Am I tourist, or a traveler? Whats the difference?
To me, a tourist "air drops" into a town and takes in the "sites". Nothing against it, if thats what you like or love to do. But my curiosity about people and places gets the best of me.  I can give a place an opinion as a tourist, but with what pair of eyes? How many tourist interactions and sites does it take for you to decide a YAY or NAY! Riding from town to town continues to make me feel like less of a tourist and more of a common traveler. Helping me form more of what feels like an honest opinion. Still on this trip, I'm moving fast and wondering if I've taken in enough.
I'm off to Vienna, but I'm stopping in towns along the way, even for a moment to take the pace in. Its only 2 hours to Vienna so this ride is more my speed.
I stopped in Mikulov at the request of Ingrid! It's a beautiful old town with beautiful surroundings.
The Czech poet Jan Skácel once described Mikulov as a piece of Italy moved to Moravia by God's hand.
But I still press on!
This video below in Czech are the types of roads I like to take. Every backroad has a unique feel to it's country!
I arrived in Vienna and immediately wanted to leave. I wanted to be back in the small town of Mikulov. I wonder if I'm just feeling anxiety because I'm moving fast or the fast pace of the city is giving me anxiety.
Either way the town is moving quick, and its tourist galore in the city centre. Once I found a spot for the bike right next this huge church my attention went from the wonderful ride to the stunning St. Stephens Cathedral. Did I mention I was sweating like crazy it was quite hot. 
St. Stephen's Cathedral (more commonly known by its German title: Stephansdom) is the mother church of the Roman Catholic Archdiocese of Vienna and the seat of the Archbishop of Vienna, Christoph Cardinal Schönborn, OP. The current Romanesque and Gothic form of the cathedral, seen today in the Stephansplatz, was largely initiated by Duke Rudolf IV (1339–1365) and stands on the ruins of two earlier churches, the first a parish church consecrated in 1147
I started looking for hotels but it was apparent I was going to spend a ton of money to be in them. So instead I turned my attention towards Austrian Alps.  After indulging in a snack I made up my mind to leave. I figured, how cool would it be to ride up somewhere into a small village in the alps and eat lunch. 
So with that in mind, and visions of the Alpine horn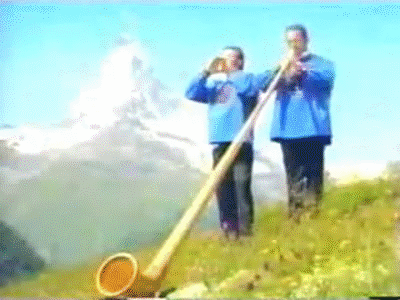 and Austrian mountain Goats,  I headed off once again!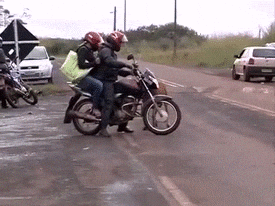 I was really excited to head into the alps. With no idea where I'd stay. Just me the Camel, the road, and the isolating nature of the mountains. It's both exhilarating  and a little unnerving. Look into the map, do you see the terrain I see?
I left around noon to give me plenty of time to stop and take pictures. The rest stops were interesting. 🙂
Moving on after what seemed like a history tour instead of a bathroom break, the  altitude was increasing , the sun was shining, the roads were smoother, and the camel felt happier! Or was that me? This BMW/Camel is a champion!!!
This bike handles the twisties with no problem. I thought, if I had my harley here this would be a completely different experience. Within about an hour I arrived in this small town called Annaberg.
I walked into a bar/restaurant and quickly realized that I would no longer be eating dumplings, and the splendid array of Czech meat. It would be replaced with every type of wienerschnitzel's you could think of!!!!
With a full schnitzel stomach and my mind set on staying in a town like this, but farther in the alps,  I set off for the town of Mariazell. A quick 30 minute jaunt through some amazing scenery and roads. It was complete bliss!
The very first street and the very first hotel I saw I stopped. It's a beautiful town!
Immediately upon walking in, It had the feeling of hundreds of years of schnitzel parties. In an absolute classy way. It's definitely an older hotel, as Peter the owner,  the 5th family generational owner of  Hotel Drei Hasen, was right there to welcome me with a complimentrary herbal liquor made right down the street, added with a touch of fine scotch. I was made to feel right at home! Click the link above and book already. 🙂
Did I mention the whole staff dresses in Lederhosen!
I try to remember to get pictures of the people I meet, but its not in my DNA! Although I did catch Peter and one of his employees Annamaria in the hotel bar. This hotel was a highlight! And just when I thought it couldn't get any better he told me they had a traditional Sauna. Nothing like a good steam to end an amazing ride, mixed with the right amount of old towns, big cities, and roads with weather that every motorcyclists dreams of.
Oh did I mention I bought some good ol Budvar (Traditional Budweiser) From czech before I left. My new favorite! I like it so much I created my own commercial for it! 🙂
Man, Austria is going to be great. See you deep in the Alps! Sleepy time!